From the desk of Adam G. Avrick, President, Design Distributors Inc.
---

Dear Valued Partner,
As we begin our week here at Design Distributors, I wanted to reach out to you with an update of Design Distributors continued response to the COVID-19 situation. Our focus continues to be both the health and welfare of our employees, as well as the ability to continue providing you the important services that Design Distributors produces for your organization. As such, we have been working diligently and taken steps in both areas.
Your DDI team members are observing all of the CDC guidelines. We not only have people throughout the day continuously cleaning our facility but have added a weekly outside service to perform a building-wide cleansing service for all of our production areas.
We continue to operate since receiving official designation as an essential business pursuant to New York State Executive order 202.6 on March 21st. DDI is continuing to successfully and securely have many of our people working remotely. In some cases, where presence is needed on premises, we have instituted alternating work day schedules.
DDI is fully staffed. We have and will continue to provide you the quality services that you require. Our ability to maintain quick response to our clients has not been diminished.
We are all experiencing an unprecedented time impacting our personal and professional lives. I am extremely thankful for our DDI family who have been working "above and beyond the call" to help us address a multitude of unique and unprecedented issues. I am also extremely grateful to you for your continued support.
Please don't hesitate to reach out to me directly if you have any further questions.
Sincerely,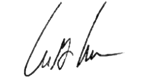 Adam G. Avrick
President
Design Distributors Inc.