From the desk of Adam G. Avrick, President, Design Distributors Inc.
---

Dear Valued Partner,
I am writing to provide you with an update of our continued efforts to follow Federal and State guidelines in this unprecedented time. As you are aware, we have been following CDC guidelines inclusive of social distancing and cleaning. We have also already taken steps to reduce our workforce to essential personnel only, encouraging any person who can work from home, to do so. We are paying close attention to new recommendations as they are provided.
Earlier today, the Governor of New York State issued an executive order mandating that businesses statewide, reduce their on premises staff by 100%.

That same executive order provides an exemption for industries and companies who are considered "essential businesses." Among those essential businesses are included Mailing and Shipping Services. The Printing Industries Alliance, our industry trade association, in conjunction with our own legal counsel has advised us that Design Distributors qualifies for inclusion among the Mailing and Shipping Services exemption. DDI is a key partner in the healthcare industry, and much of our work includes the dissemination of important information to members of our health care partners.

Design Distributors will continue to operate under these guidelines, as well as the CDC best practices policies. Our concern continues to be the health and welfare of our employees, as well as continuing to provide the essential services that we produce for our clients.

I will continue to update you as we continue to monitor the situation.

Please don't hesitate to reach out to me directly with any questions.

Thank you for your continued support.
Sincerely,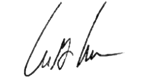 Adam G. Avrick
President
Design Distributors Inc.