The experienced professionals at Design Distributors, Inc. (DDI) work with clients through each step in the design and distribution process of their direct mail campaigns. To put together the best possible materials, we often need information from the client. In highly regulated industries such as healthcare, this can create security concerns. To abate fears, protect our clients, and make transferring files easy, we rely on the DDI Web Transfer Portal. We'll walk you through how to operate this user-friendly platform.


Why Use the DDI Web Transfer Portal?
Emailing and messaging files may seem quick and easy, but it isn't always the most secure or efficient way to share documents.
Uploading files to the DDI Web Transfer Portal enables you to share them with internal staff and the DDI team. This secure system stores your information so it's easy to access whenever and wherever you need it, simplifying the collaboration process and ensuring valuable documents aren't misplaced.
The DDI Web Transfer Portal does not require an app download. Users can simply visit the site through their favorite browser, including Google Chrome, Safari, Internet Explorer, and Firefox using the "Web Transfer Portal Link" in the footer of the DDI website.

Starting Out in the DDI Web Transfer Portal

Go to the

Web Transfer Portal website

.
Input your username and password.
Select your preferred language, English or German.
Decide whether you want your login information saved.
Click "Sign In."

Uploading to the DDI Web Transfer Portal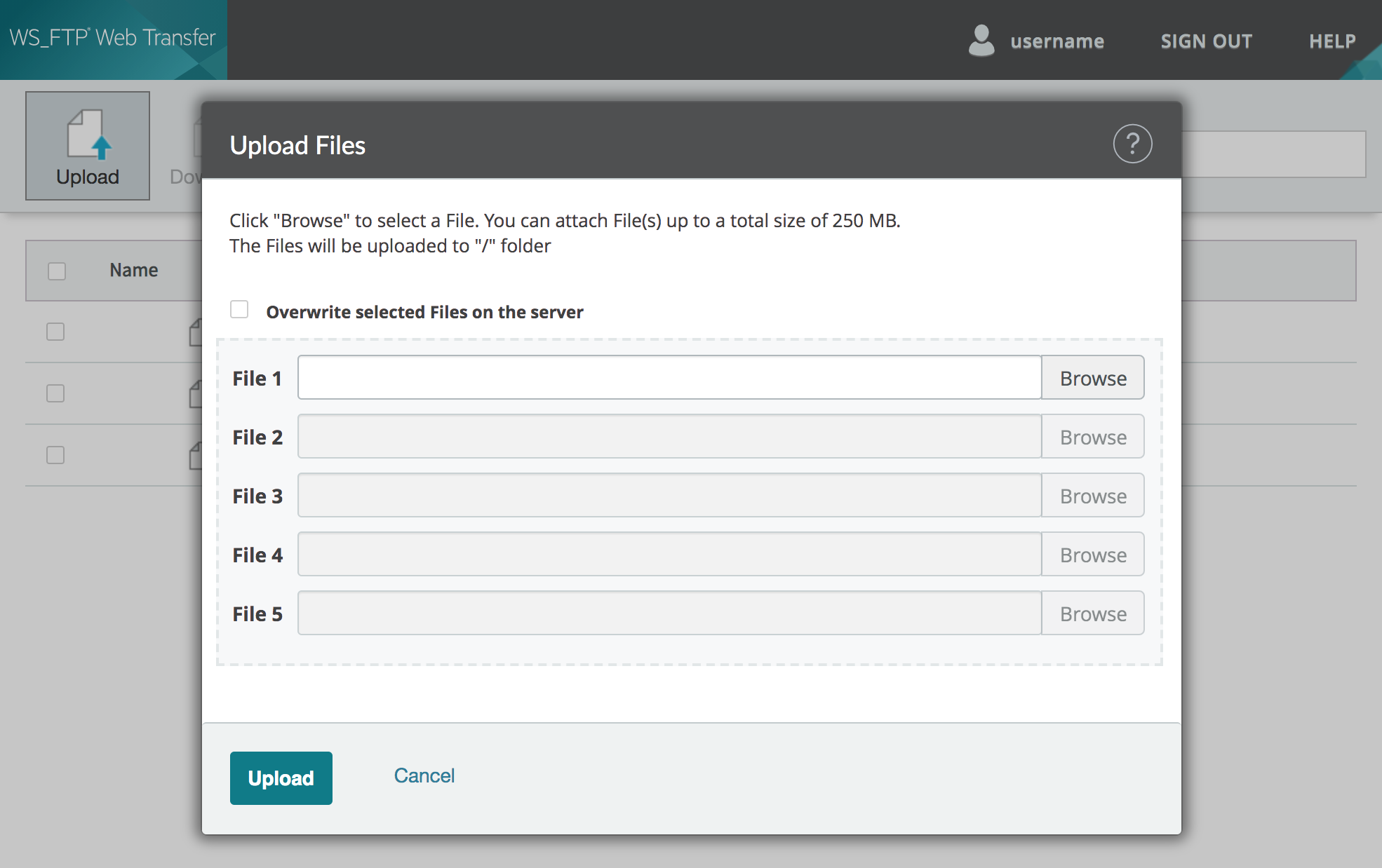 Click the "Upload" button on the upper left side.
Select "Browse" to choose the files you want to upload.

You can do this for up to five files at a time.

Click "Upload."
Wait until the upload is complete.
Repeat the process as needed.

Downloading From the DDI Web Transfer Portal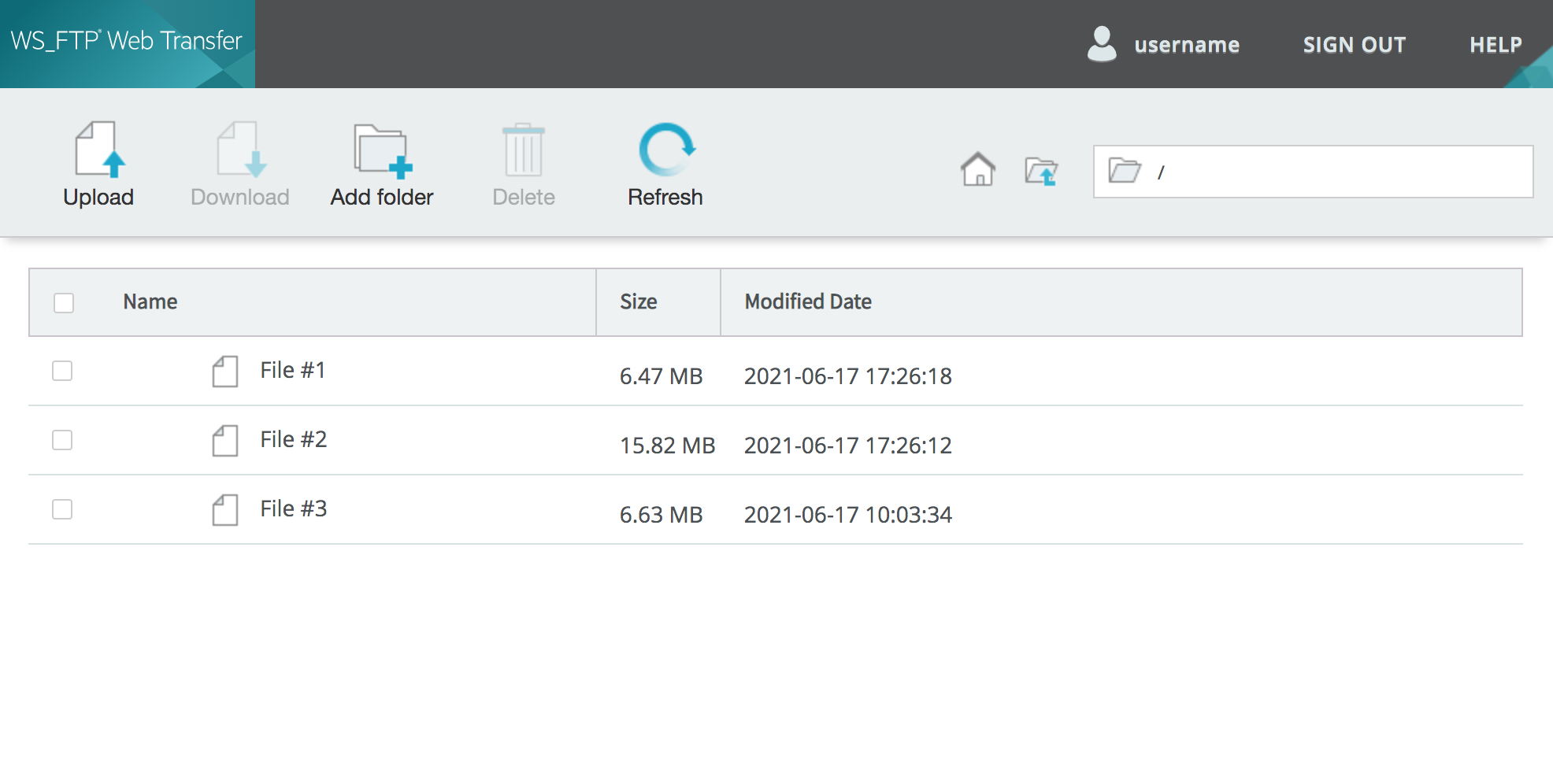 Click the file name to download.
OR
Click "Download" at the top of the screen.
Select the files you want to download.
Open them, save them to your computer, and/or print them as needed.

Organizing Materials

Add a Folder: Click "Add Folder" and input a name.
Delete Files: Click the box next to the desired file. A check mark will appear. Then, click "Delete."

Is the DDI Web Transfer Portal Secure?
The DDI Web Transfer Portal utilizes the highly secure WS_FTP Web Transfer Module, designed for Windows, Mac, Unix, and Linux. The WS_FTP Server complies with both FTP and SSL protocols to ensure safe file transfer. Files travel through encrypted HTTPS protocol to protect files en route from the sender to the recipient.


Key Features of the DDI Web Transfer Portal
In just a few clicks, share files within your company and your DDI team.
The minimalist platform makes it easy for even your least tech-savvy employees to upload and access files.
There's no need to install an app or dedicated software. Just log in to the web-based platform through your favorite browser.
The DDI Web Transfer Portal uses HTTPS protocol to transfer files securely.
Our platform is designed to meet the highest compliance standards so that even businesses in highly regulated industries can use it with confidence.

Design Distributors helps make the direct mail design and distribution process simple and stress-free. The DDI Web Transfer Portal enables you to upload and download files safely, securely, and conveniently. When you're ready to get started on your next campaign, contact us for more information or to get a free quote.